×
How to play Colors?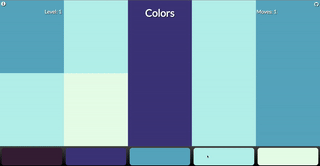 The rules are simple:
I. Starting with the top-left square, change the color of squares to match the surrounding squares. Adjacent squares of the same color change together.
II. You win when the entire screen is a single color.
III. You lose if you run out of moves.